The best customized accessories listed in


100+ museum shops

around the world.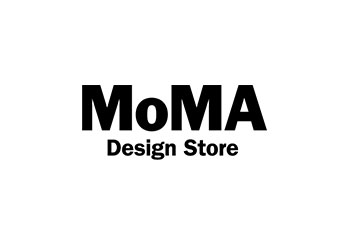 Choose from over 500 museum gifts to sell
L10 is a foremost wholesale museum gift shop supplier. We bring you all kinds of high quality, cheap, safe and trendy wholesale museum gifts that will be distributed to you anywhere you are on the planet. We don't compromise on quality and safety,
enjoy shopping with us from wherever you are.
We have selected a large collection of exclusive hi-tech and lifestyle accessories for hi-tech, fashion and design stores.
We have warehouses in 3 continents in order to conveniently supply our customers globally and deliver on time
We intensively search the market to always provide the latest trendy accessories to our customers.
Check out the catalog of the products we distribute.
Over 25 high tech and design brands perfect for fashion, street, lifestyle, concept stores, stationery and gift stores.
Want to receive it? Fill out the form.
Wholesale Museum Gift Shop Supplies are a top-selling for all concept stores, boutiques and shops. Take a look at our full items. The holiday season is almost here, people all around the world are going to celebrate by buying gifts to celebrate with their loved ones. In this period, gift shops generate the most revenue for concept stores and boutiques. As a museum gifts reseller looking for where to buy wholesale museum gifts, you have come to the right place.
What kind of museum gifts do we distribute?
L10 has a robust website where you can shop the full selection of items from your computer. We have a well-priced, fashionable and diverse wholesale gifts just to satisfy the need ofyour customers. Select from our collections of museum gift like emoji shaped power banks, colourful power banks, colourful wireless charger pads, iPhone cases, iPhone cables, portable Bluetooth speakers, portable arcade games console. We also offer a service of 100% customized batteries, USB pen drive and Bluetooth speakers with the shape and colours the client wants.
Durable Wireless Charging Pads
L10 museum gift shop suppliers also have a wide range of durable and stylish that can make your customers charge their phones without the need to plug the devices into a wall charger or USB port. The Wireless Charging Pad utilizes state of the art technology that eliminates the need to attach a charging cable every time you want to charge your device. Wireless charging is trendy, that is why consumers will come to your museum gifts shop to get one. Take advantage of this information and the competitive prices we offer today.
Portable Arcade Game Console
We love the satisfying looks that your customers give when they purchase high-quality mobile accessories like portable arcade game consoles from you. These devices come with dependable rechargeable batteries that will deliver long hours of playtime enough for outside vacation. These makeit possible for kids to take their games anywhere and one of the reasons they are in high demand, our nicely designed portable arcade game consoles are perfect for travel. Take advantage of our competitive prices and stock your shops with premium portable arcade console today.
Stylish iPhone Cases For Your Customers
We have a wide range of high-quality wholesale iPhone cases that come in different styles, forms and purposes such as the screen covering casings that will prevent the screen of iPhonesfrom scratching, these sell the best because most people don't want the thumb and scratch marks to appear anywhere on their iPhone, those scratches are very annoying on phones. You can also select from our quality stylish and glittery iPhone cases; they will make your customers stand out when they display their phones. Take advantage of this information and the competitive prices we offer today. See our online collections of wholesale iPhone casing to explore and learn more. Be rest assured that L10 trading is the best wholesale museum gifts shop suppliers and you will only find the best giftware on our website. We are fastand have friendly customer support. We urge you to choose from our numerous wholesale gifts. We are known for our unique wholesale museum gifts, we are always impressing both new and existing customers. Whether you're a retailer looking for exciting museum gifts to sell, we certainly welcome your enquiry.
Top selling brand in Museum Shops